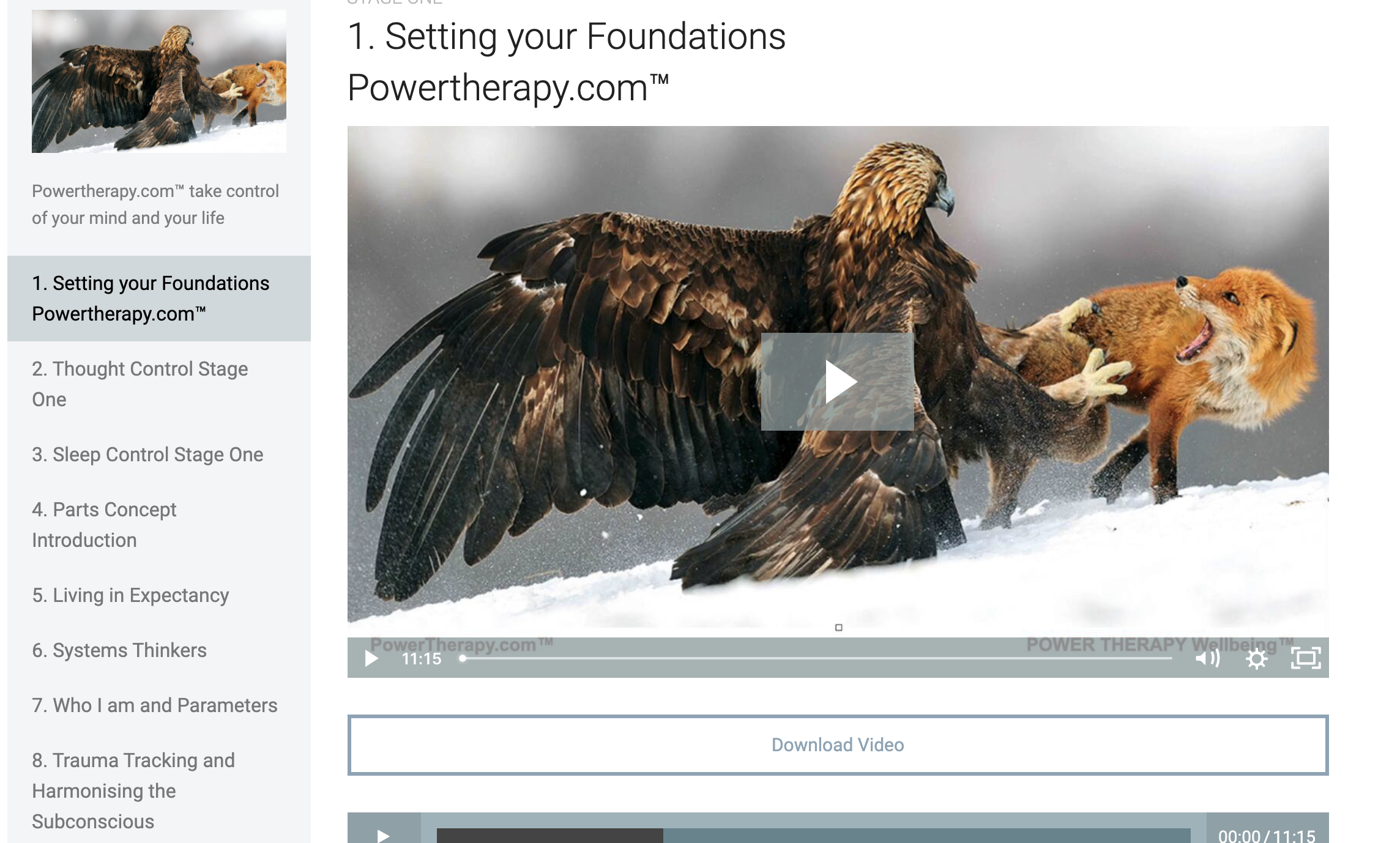 Powertherapy.com® 
The program for everyone, for everything.  This is the life-changing program that will open your mind to the new way of mind, brain, body management.
The Eagle and Fox- in Power Therapy (PT), you are the Eagle. The Fox represents the problem that brought you to Power Therapy. You know the Fox is dangerous and can hurt you. Still, soon you will be willing to attack, fight and defend against this enemy—that is the Power Therapy ethos. Let us demonstrate an example for you. If your question is anxiety, you will be asked to think back and list the events that lead to this in your notebook. You can keep this private. Power Therapy will teach you to take each step to be the Eagle in your relationship with anxiety. Power Therapy builds the power in you to turn towards this Fox and teach you what to do about this issue. With Power Therapy, you are guided step by step in precise detail on what to do to defend yourself from here. Very soon, you will be so skillful that you can even attack all these enemies whenever you choose to. With Power Therapy, you get all the power, not me, not any therapist, nor medication/drugs/alcohol. You keep the power. Power Therapy does not need to engage your emotions and motivation but instead harvest your discipline and thinking. Power Therapy develops your willpower by teaching you the necessary theoretical knowledge needed to do so. Your newfound abilities will give you the confidence to proceed. You get to think in this new way, which protects you and reduces vulnerability to anxiety. And this is only the beginning of your new and better life. Power Therapy knowledge stretches wide, reaches deep to cover sport, addiction, and mental health difficulties in us humans.
App sequences and lessons cost very little- check it out!
Admission Fee:  Most of the program is given away free- Paid admission:  depending on your needs- book into the calendar via the free case study to see how much Power you need to get to your goal.